Bluusit on nyt bluussailtu.
Vuoden 2019 kekkerit olivat viimeiset ja näillä näkymin tapahtumaa ei tulla enää järjestämään  (Lat. huom. Never Say Never.)
Muistot kuitenkin elää jä tässä niiden harhailun estämiseksi listaa esiintyneistä orkestereista vuosittain.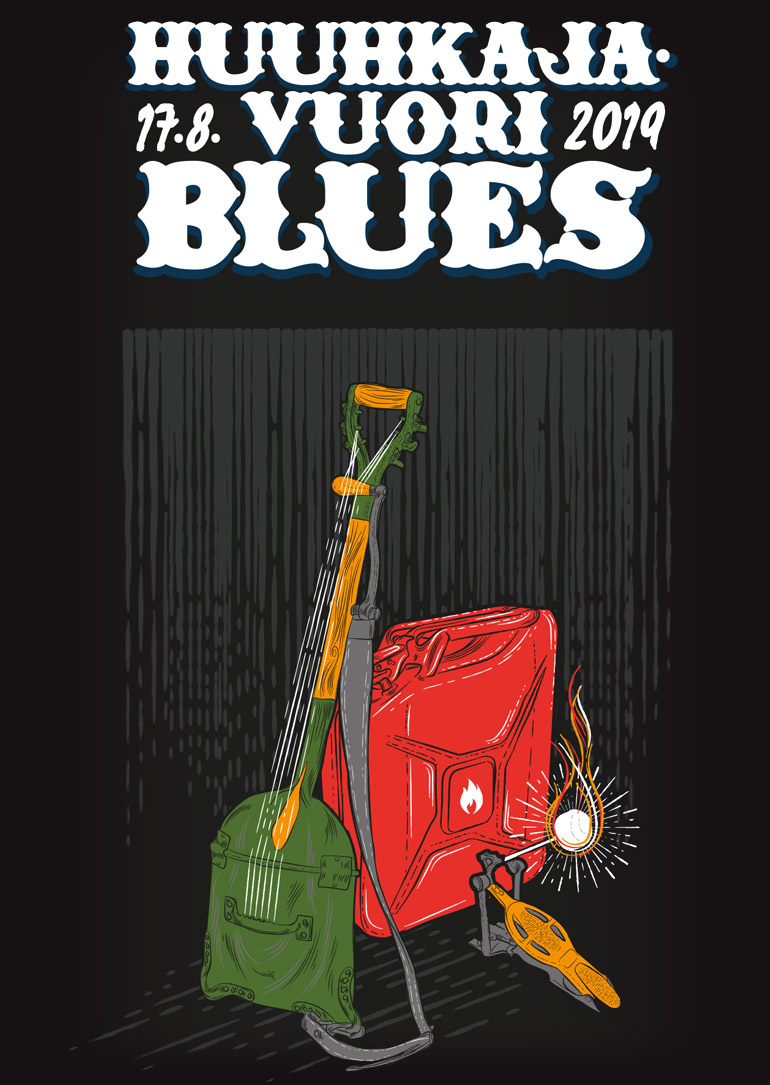 11. Huuhkajavuori Blues 2019
Lauantai 17.8.
Jake´s Blues Band & Maria Hänninen
Emilia Sisco & Helge Tallqvist Band
Slim Butler & The SlimCuts
Old Union Blues Band
Jukka Risteys Ritanen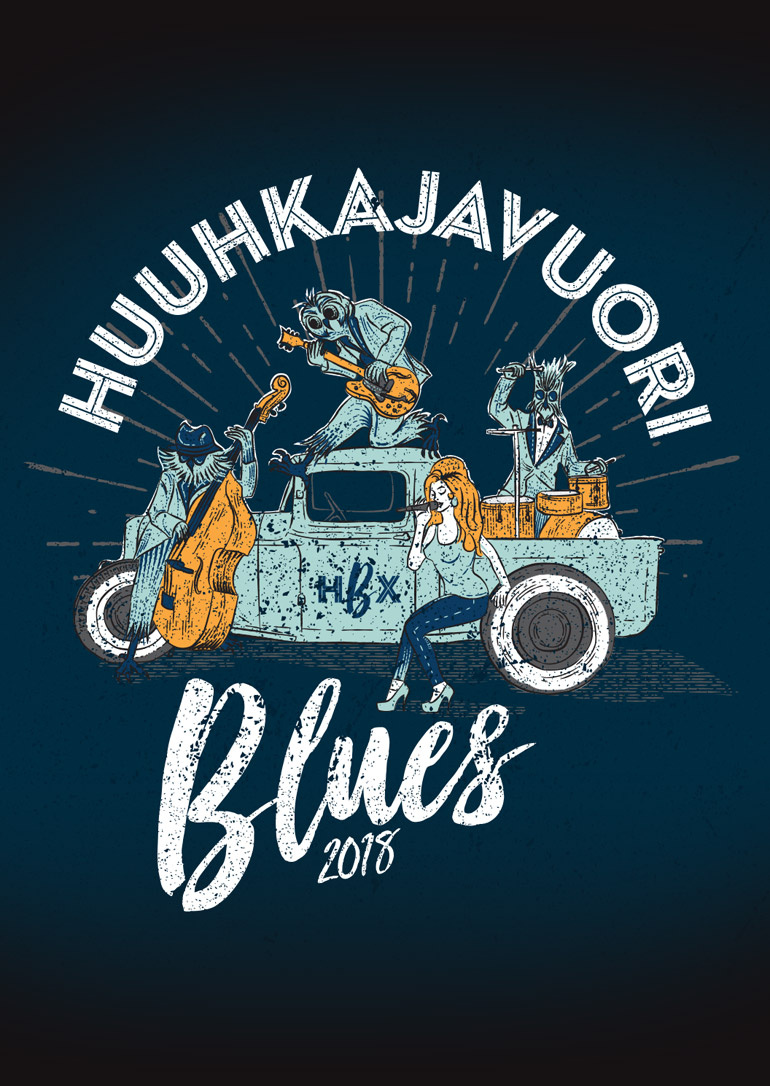 10. Huuhkajavuori Blues 2018
Lauantai 18.8.
Erja Lyytinen
Honey B. Family
Old Union Blues Band
Annika Andersson & Boiling Blues Band
Edvard Seger Band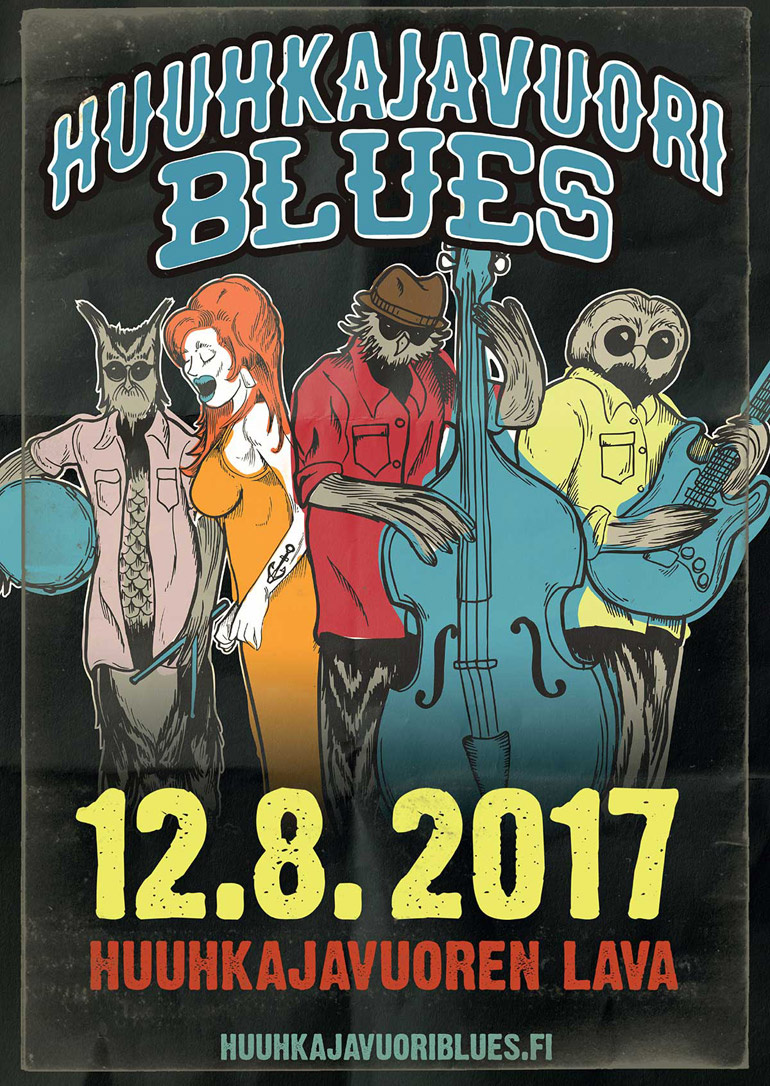 9. Huuhkajavuori Blues 2017
Lauantai 12.8.
Marjo Leinonen Car-Keys feat. Jukka Orma
Tomi Leino Band
Erik Valkama & Scratch
Old Union Blues Band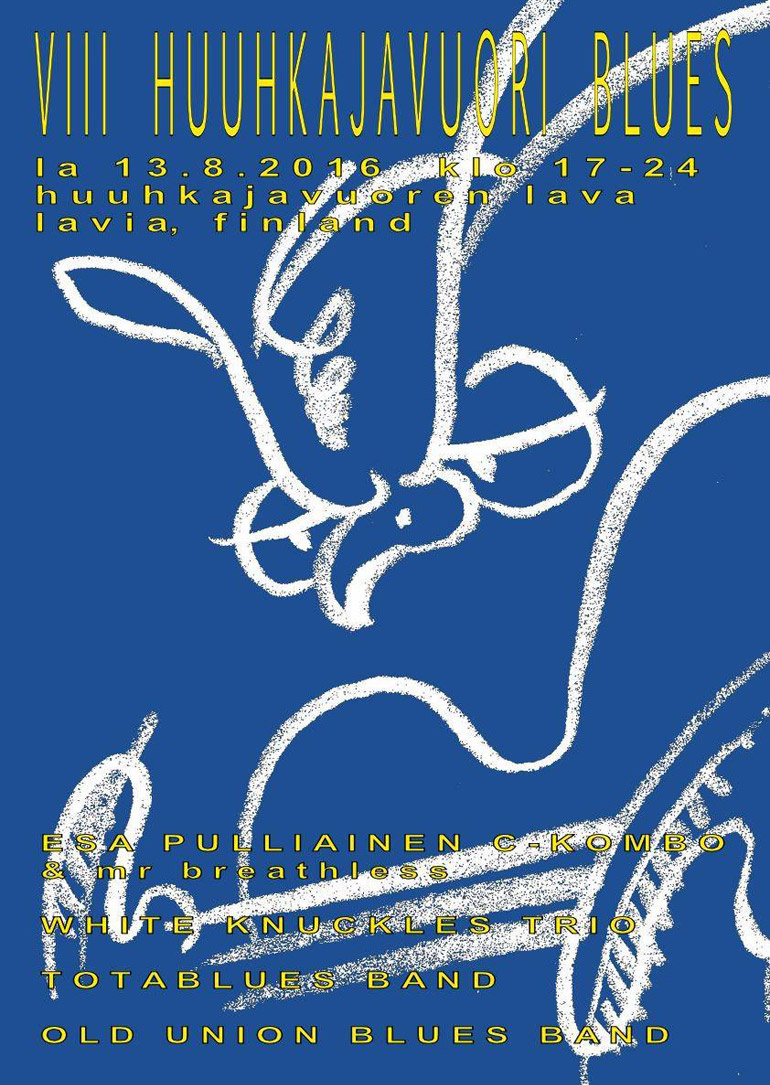 8. Huuhkajavuori Blues 2016
Lauantai 13.8.
The Ruby Knuckles Sextet
Esa Pulliainen C-Combo & Mr Breathless
Totablues Band
Old Union Blues Band
Mitja Oinonen Project (M.O.P.)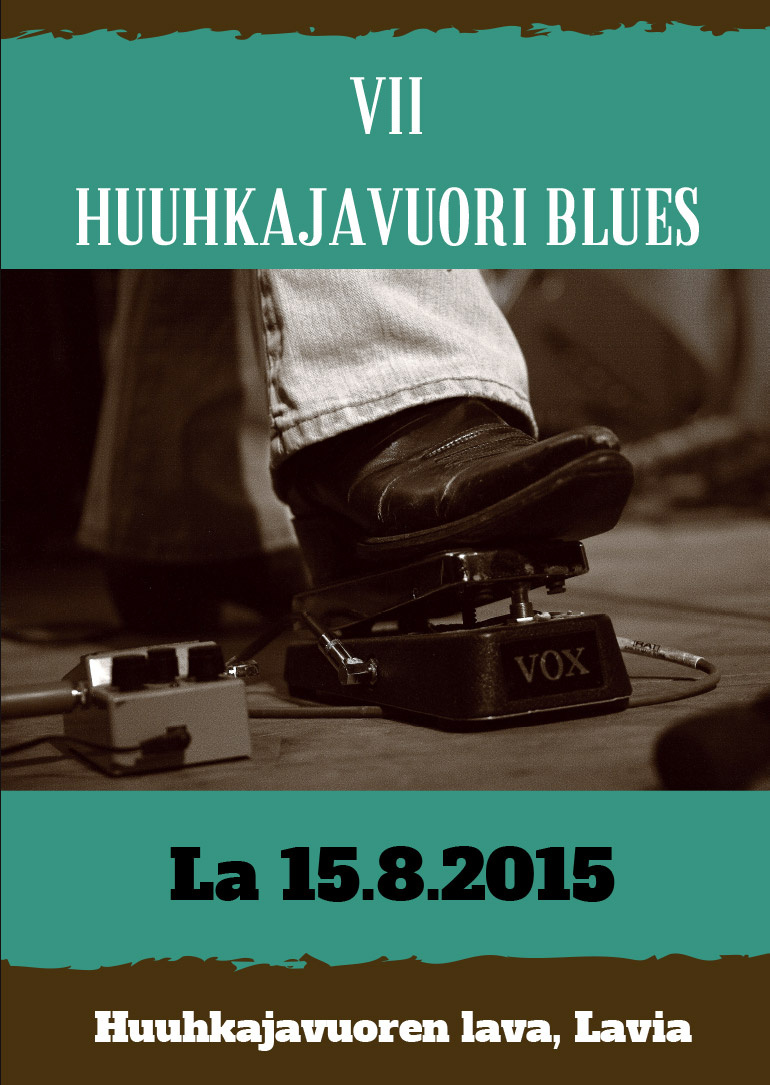 7. Huuhkajavuori Blues 2015
Lauantai 15.8.
Wentus Blues Band
Ina Forsman & Helge Tallqvist Band
Eero Raittinen
Old Union Blues Band.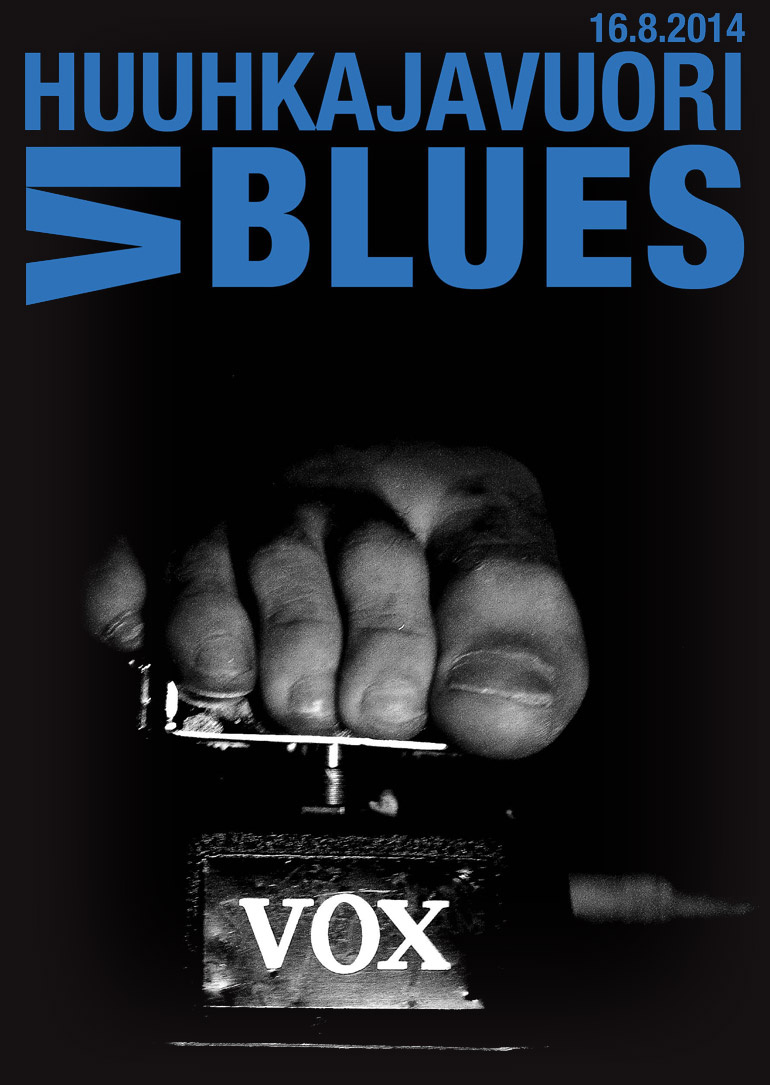 6. Huuhkajavuori Blues 2014
Lauantai 16.8.
Silvennoinen & Maijanen Band
Dumari ja Spuget
Micke Björklöf & Bluestrip
Old Union Blues Band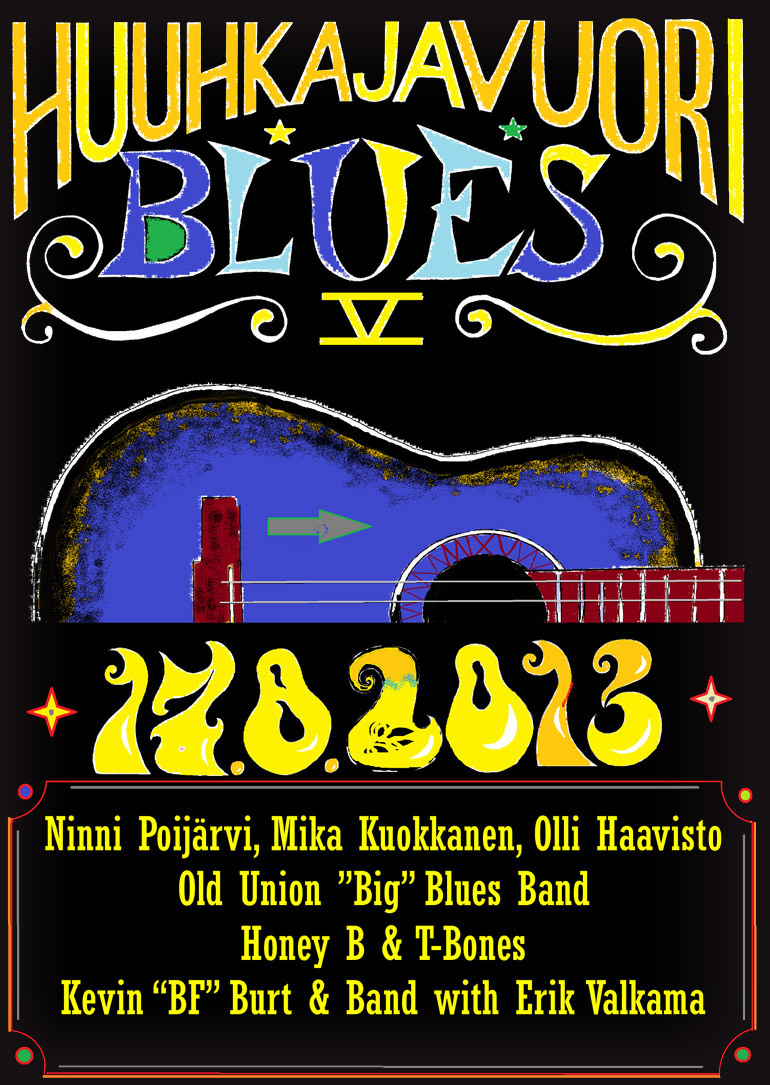 5. Huuhkajavuori Blues 2013
Lauantai 17.8.
Kevin "BF" Burt with Erik Valkama
Honey B & The T-Bones
Old Union "Big" Blues Band
Ninni Poijärvi trio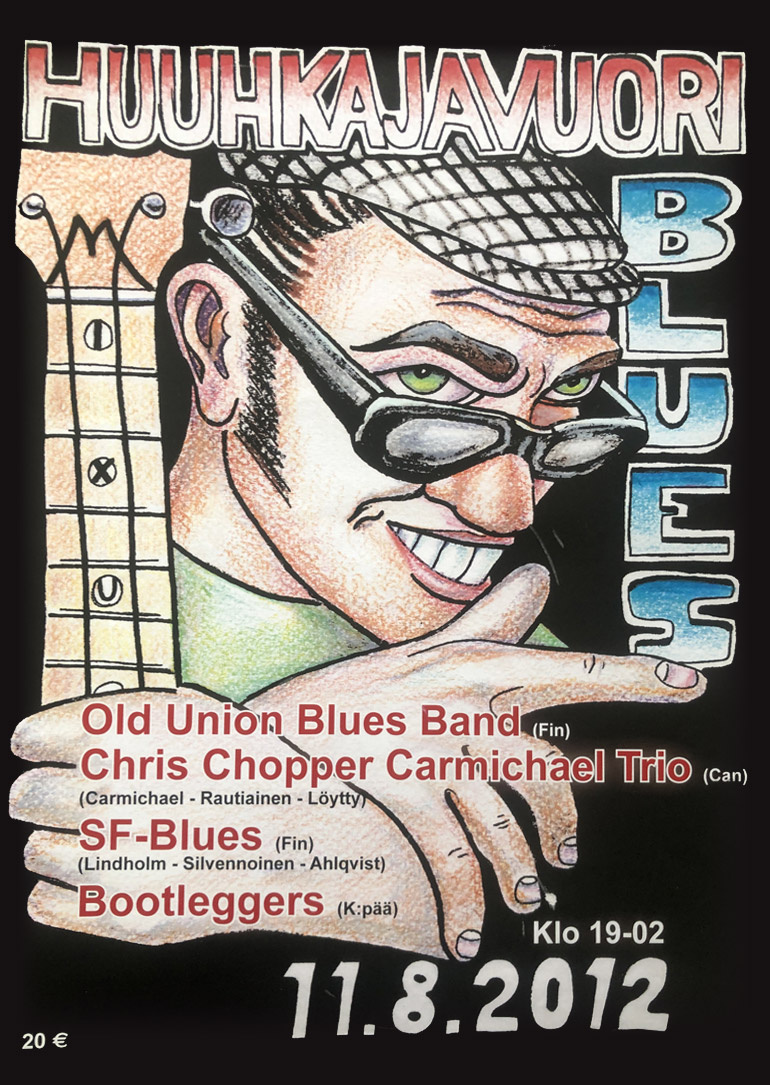 4. Huuhkajavuori Blues 2012
Lauantai 11.8.
Bootleggers
SF-Blues
Chris Chopper Carmichael Trio (Kanada)
Old Union Blues Band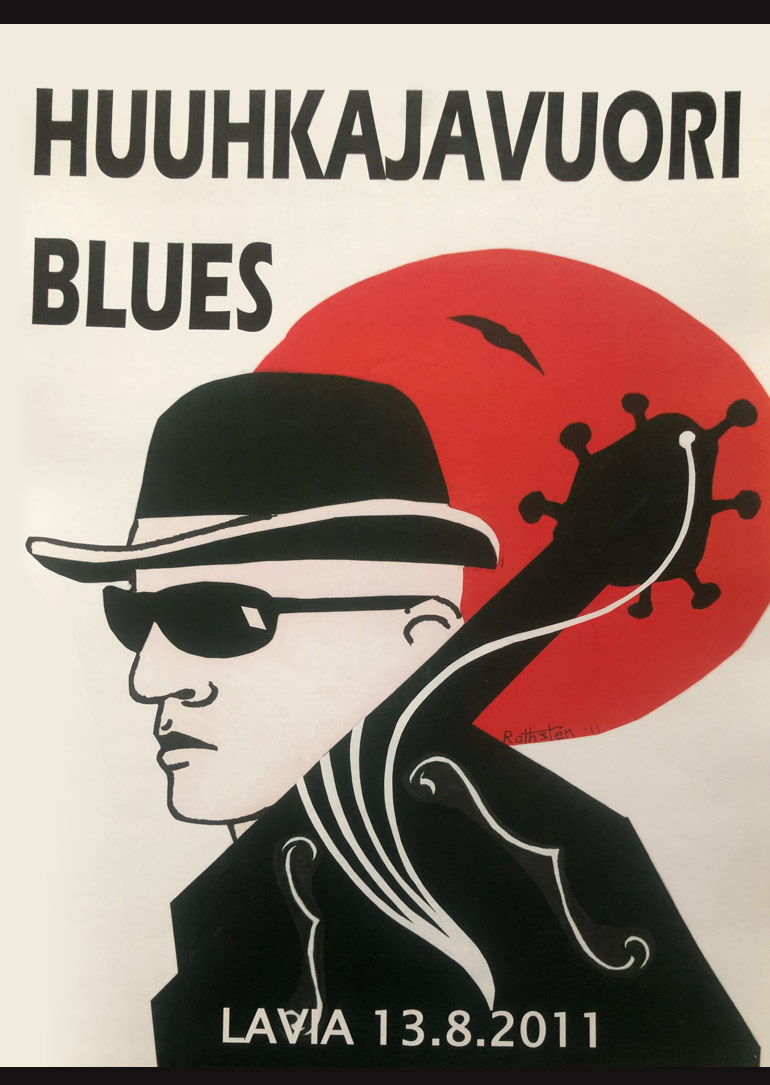 3. Huuhkajavuori Blues 2011
Lauantai 13.8.
Los Dynamos
Dave Lindholm
Sonny Boy Magnusson & Blue Disease
Erik Valkama
Old Union Blues Band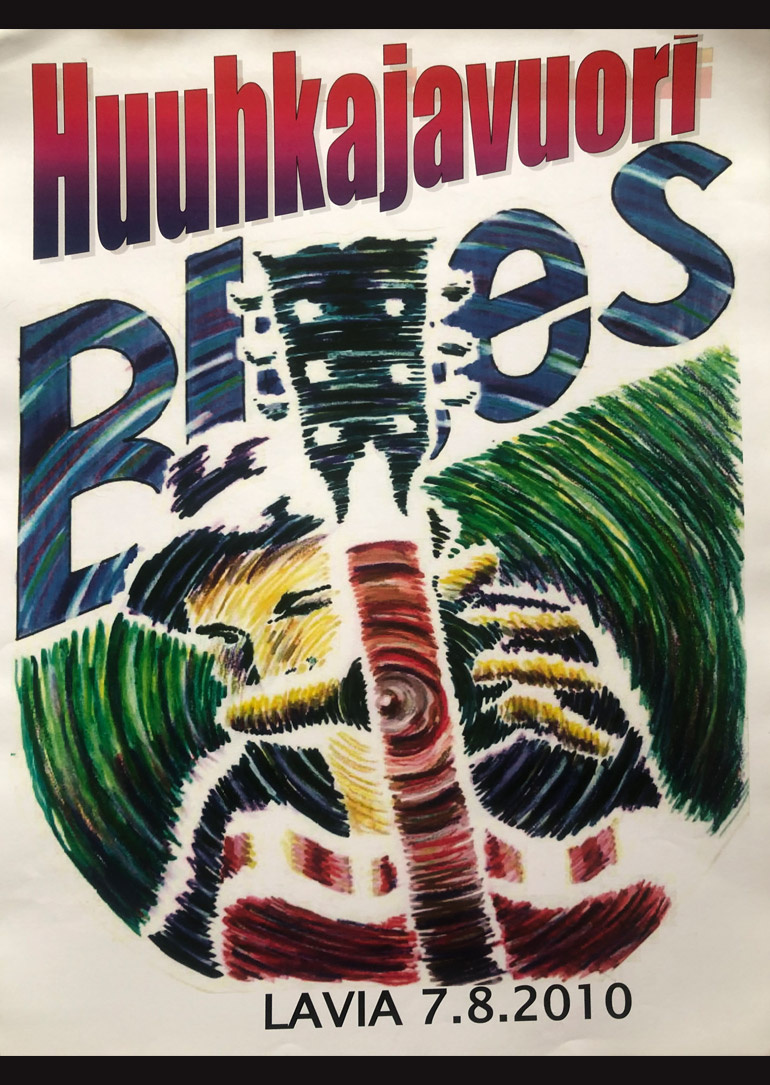 2. Huuhkajavuori Blues 2010
Lauantai 7.8.
The South & Friends
Definitely Too Late Blues Band
Disgruntled Former Sheep
Old Union Blues Band
Harri Marstio Band
Bootleggers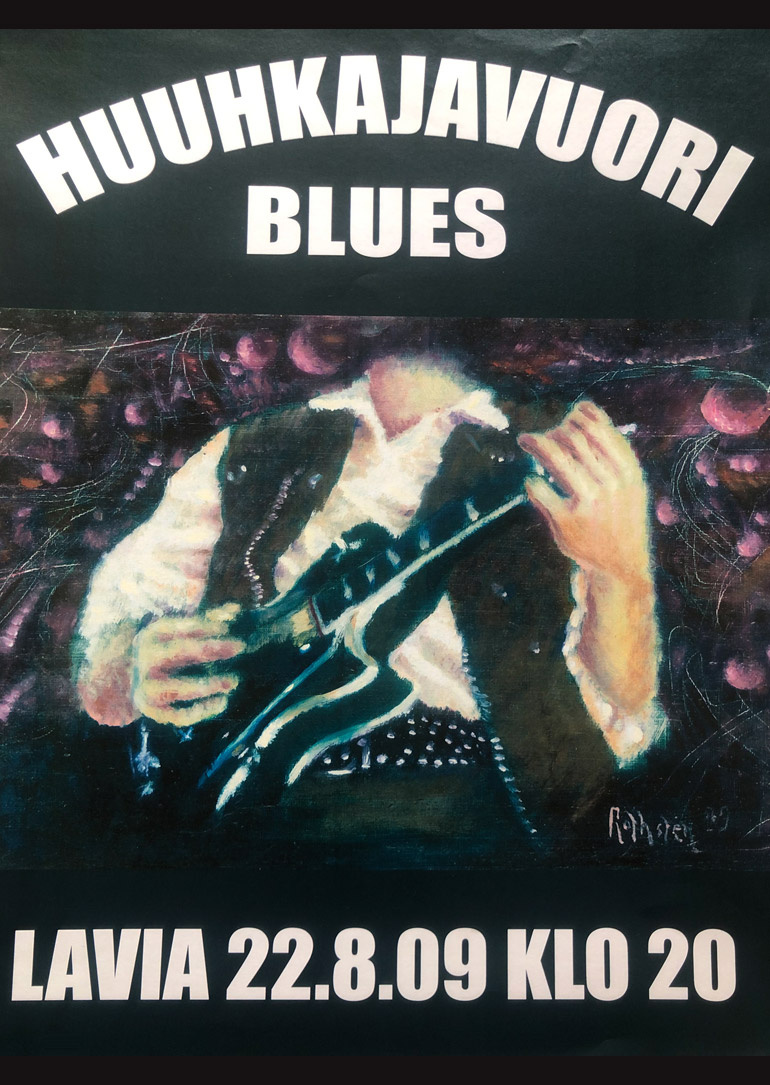 1. Huuhkajavuori Blues 2009
Lauantai 22.8.
TGPG
Electic Law
Old Union Blues Band
J. Jyrkänkoski Jam Bluesband